What a racket!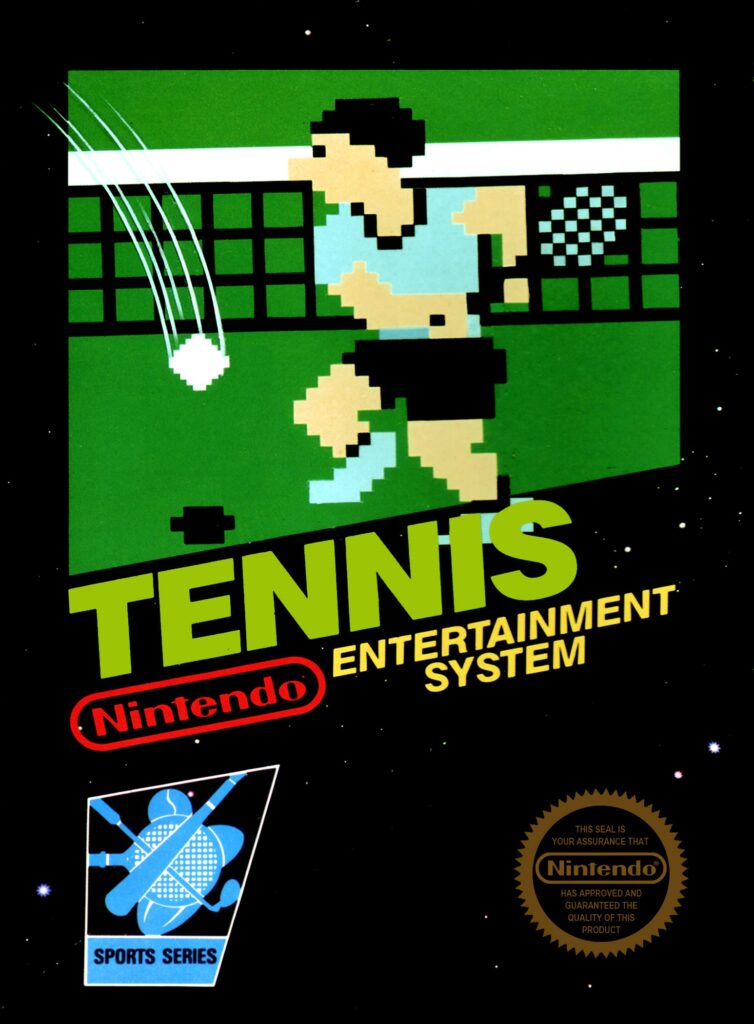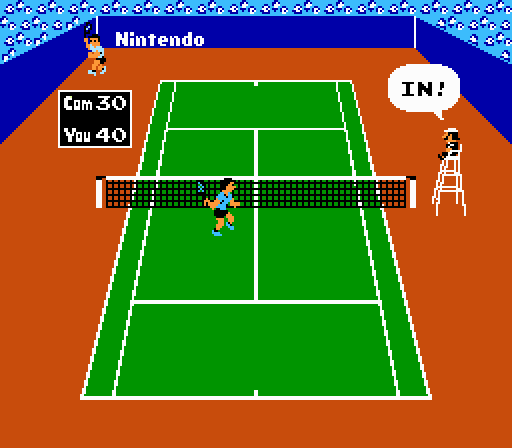 PLAYERS: 1-2 simultaneous
PUBLISHER: Nintendo
DEVELOPER: Nintendo
GENRE: Sports
RELEASE DATE: October 1985
Twenty years before Wii Sports lit up retirement homes worldwide, Tennis was Nintendo's first stab at the back-and-forth racket game. It was also part of Nintendo's quadfecta of sports launch titles alongside 10 Yard Fight, Golf, and Baseball. Tennis has aged the most gracefully out of the four, if only because no other developer improved upon its rudimentary foundation. There are other tennis games on the NES with more play options – Racket Attack, Jimmy Connors' Tennis, Rad Racket: Deluxe Tennis II, etc – but Tennis' gameplay is tighter and faster. Unlike some of the aforementioned tennis games, it's not difficult to tell where the ball is going to land. Because of this, you can focus on the game at hand instead of worrying whether you'll even hit the ball. Your player's hits, lobs, and serves travel where you send them, and, if you're playing on difficulty level 3 or higher, the AI is challenging, but not cheap.
Tennis does have its (double) faults, though. Because each game lasts a fortnight (3 rounds, six games per round), it's easy to become bored quickly. Playing Doubles with a buddy, though amusing, isn't necessarily the best boredom prevention tool either. Unless your partner is willing to keep to their side of the court, it's difficult to navigate the court with two people. Tennis isn't "Serena-and-Venus worthy," but of all the 8-bit tennis options I've deuced, it is the luvliest.
B-
The following two tabs change content below.
Latest posts by Dylan Cornelius (see all)