A warm bowl of unlicensed soup.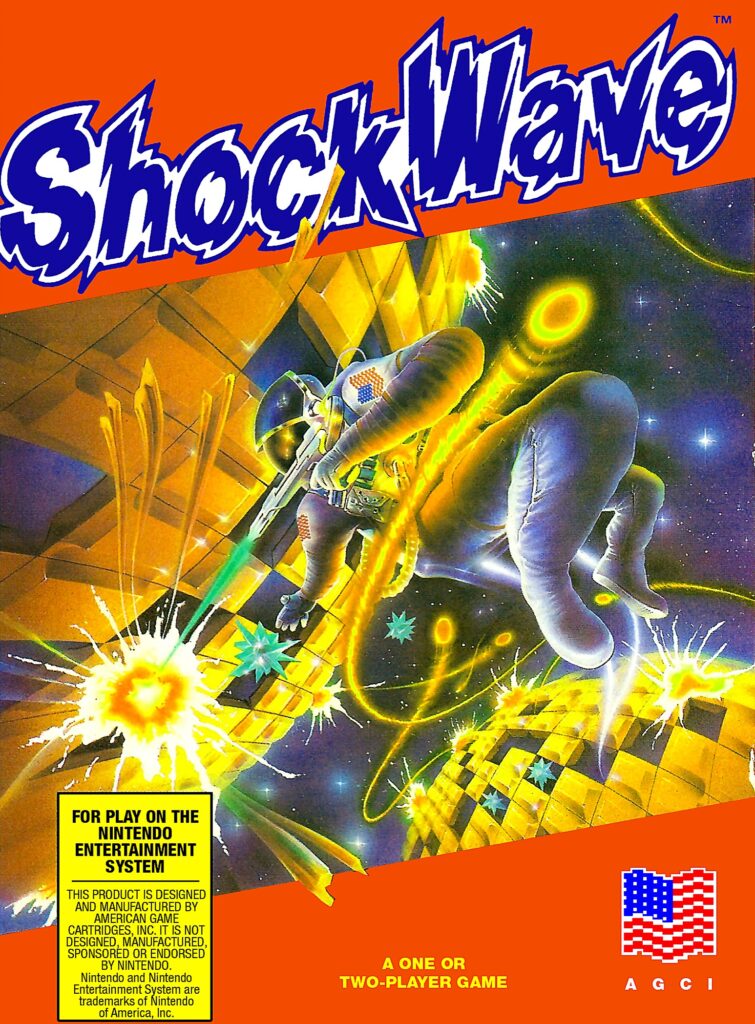 PLAYERS: 1
PUBLISHER: American Game Cartridges
DEVELOPER: American Game Cartridges
GENRE: Puzzle
RELEASE DATE: 1990
Shockwave was actually included in Maxi-15, a "more junk-for-your-buck" unlicensed multi-cart. But it was also released as a stand-alone game because money. Control a spaceman through fifty levels of block-rocking puzzle action. Each level has glittering space jewels to collect (money) and methane fireballs to avoid. Zapping and moving the blocks is the focus of the game, and it is Run-DMC certified "trickay." When you zap a cluster of blocks with your space laser, you're actually moving the block next to it. For example, you have three blocks placed next to each other. If you zap the block on the far left, it will send the block on the far right away from you. Zap it again and it will send the middle block flying. If there is only one block and you zap it, it won't move. So in order to move any blocks around (usually to grab all the space jewels and beat the level), you need a cluster at all times. This proves difficult even within the first few levels, and you'll spend many a brain cell figuring out how to move the blocks around properly. Mess up once a la Lolo and it's time to restart the maze. There is a password system (it's a short three-letter one, praises be!) and you do have five lives, but there's also a time limit. Shockwave works the brain meats to reasonable standards, and all without Nintendo's approval. Good show!
B
The following two tabs change content below.
Latest posts by Dylan Cornelius (see all)