The best ninja game on the NES not named Ninja Gaiden.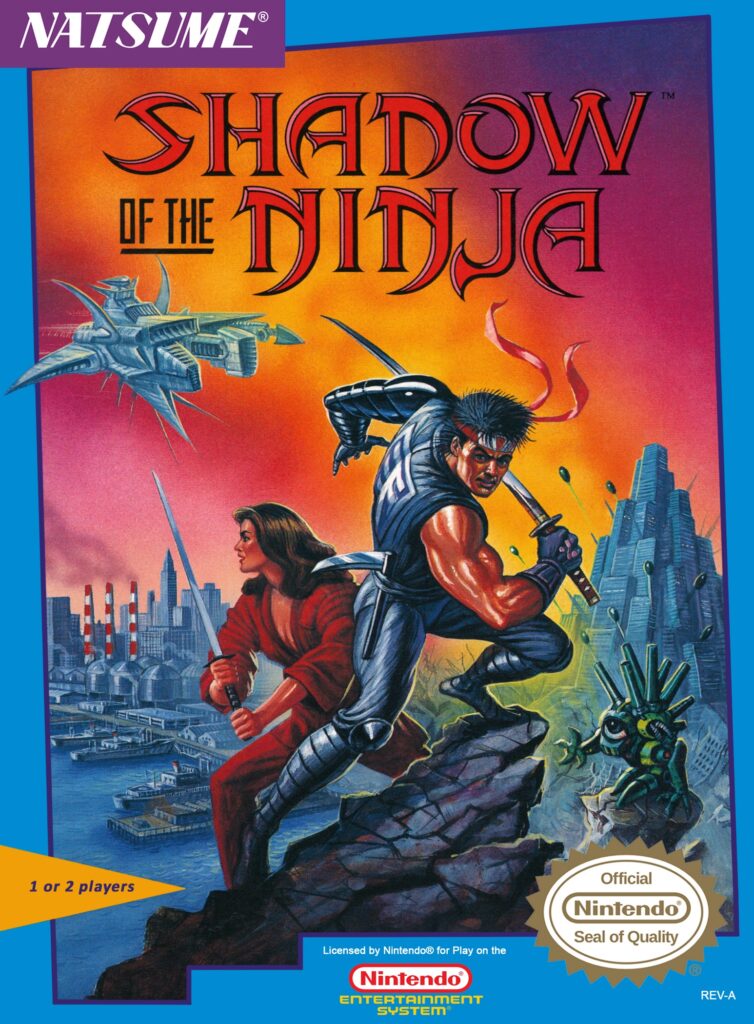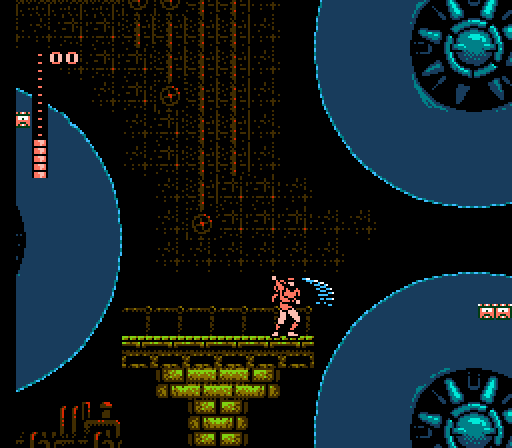 PLAYERS: 1-2 simultaneous
PUBLISHER: Natsume
DEVELOPER: Natsume
GENRE: Action
RELEASE DATE: December 1990
Shadow of the Ninja is a cult hit, revered and championed by a small few, and forgotten by the more mainstream retro gamers who only remember select series, like Super Mario Bros., The Legend of Zelda, and Contra. Take control of Lord Hayate or Lord Kaede (or why not both in two-player co-op?) and slice your way through sixteen stages of dark, gritty action. The ninjas start off wielding simple katanas, but each stage contains different ninja weaponry like grappling hooks and shuriken for you to collect. Grappling hooks are great for long range, but are fairly weak, while shuriken are incredibly powerful but limited in number. You can also find upgrades for your katana that will allow you to slice at a longer range. Get hit too many times, though, and your upgrades and fancy weapons will disappear. Enemies range from small, mousy robots to enormous commandos with large Nerf guns. Bosses start out easy enough, but by the end of level three, you'll be hurtin'. Five continues ease the pain somewhat, and to Shadow's credit, it's not as difficult as the Ninja Gaidens. Still, you will not find yourself wanting for challenge, particularly if you're slashing solo. Fast-paced gameplay, crisp controls, and propulsive music round out the overall package, making Shadow of the Ninja worthy of its cult status.
Despite having a deep appreciation for Shadow of the Ninja's aesthetics, I understand why it has not taken its place in the hall of NES greats. The game's hook – controlling a ninja – had already been accomplished in Ninja Gaiden I and II (III had not yet been released prior to Shadow). And while Shadow has some features unique to it – two-player co-op and the ability to grasp on to overhangs – it pales beneath Ninja Gaiden's fuller cinematic approach to both story telling and overall presentation. Shadow of the Ninja is not a classic, but it's a darn good game, and it still deserves more recognition than it receives.
B+
The following two tabs change content below.
Latest posts by Dylan Cornelius (see all)