Welcome to Pool-sville, Daddy-O.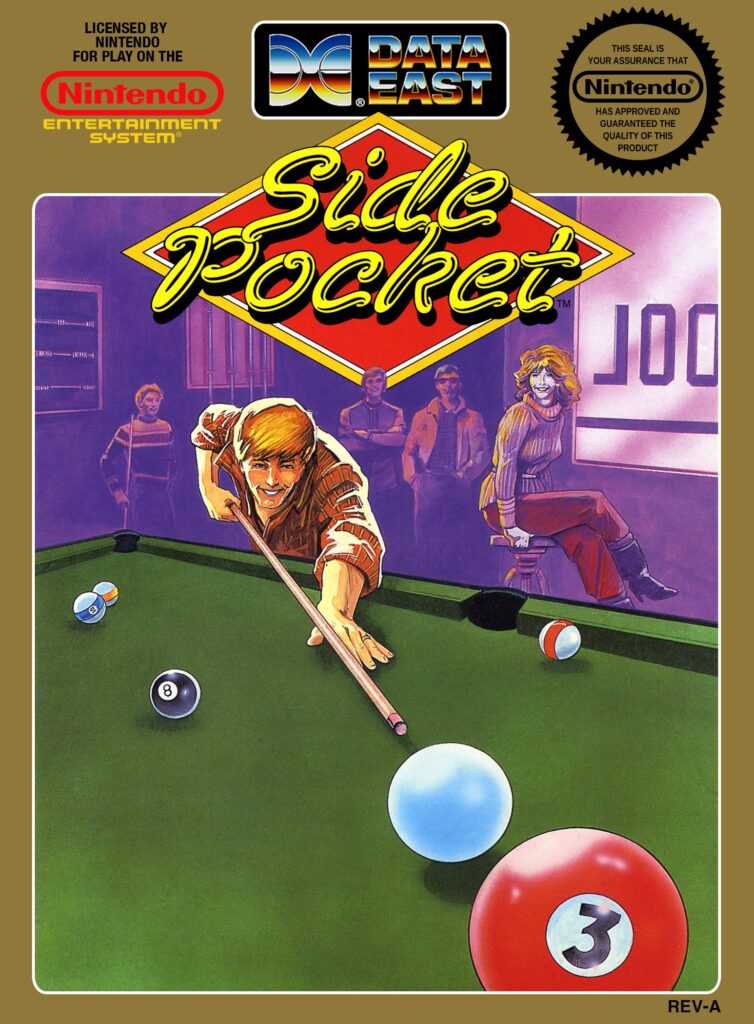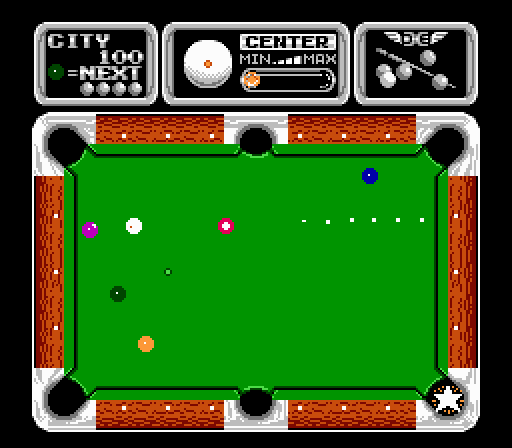 PLAYERS: 1-2 alternating
PUBLISHER: Namco
DEVELOPER: Data East
GENRE: Pool
RELEASE DATE: June 1987
NES pool simulators are a curious lot. Fantasy titles like Lunar Pool take place in space and feature adjustable gravity, while horribly realistic nightmares like BreakTime: The National Pool Tour overachieve with multiple modes. Amongst these billiard-slapping vagabonds is Side Pocket, a pool game that keeps to itself and is all the better for it.
Kickin' it solo stick? Turn on Steely Dan and play a Pocket Game (they don't call you Kid Charlemagne just 'cause you look like you're fifteen). The goal of the Pocket Game is to become the City Champion. Then the State Champion. Then the USA Champion. And finally… the World Champion. Reaching new heights of excellence requires you to woo the waitresses at each tournament, listen to Aja as much as you can stomach, and rack up as many points as possible. Points are given if: you sink balls at all, in a particular order (ball 1-2-3, etc.), if you don't miss a shot, or if you hit the bonus star that pops up from time to time. Should you become the World Champion, perhaps you should invite a friend over to see who the real Kid Charlemagne is. Two-player modes include a standard Pocket Game and a 9-Ball Game. Trading quips with a second billiards player is aces, but single-player pocket slamming is worthwhile as well. Side Pockets succeeds because it's unassuming, cool, and sticks to the basics. Other pool offerings should take a cue.
B
The following two tabs change content below.
Latest posts by Dylan Cornelius (see all)