A pile of dung for the ages.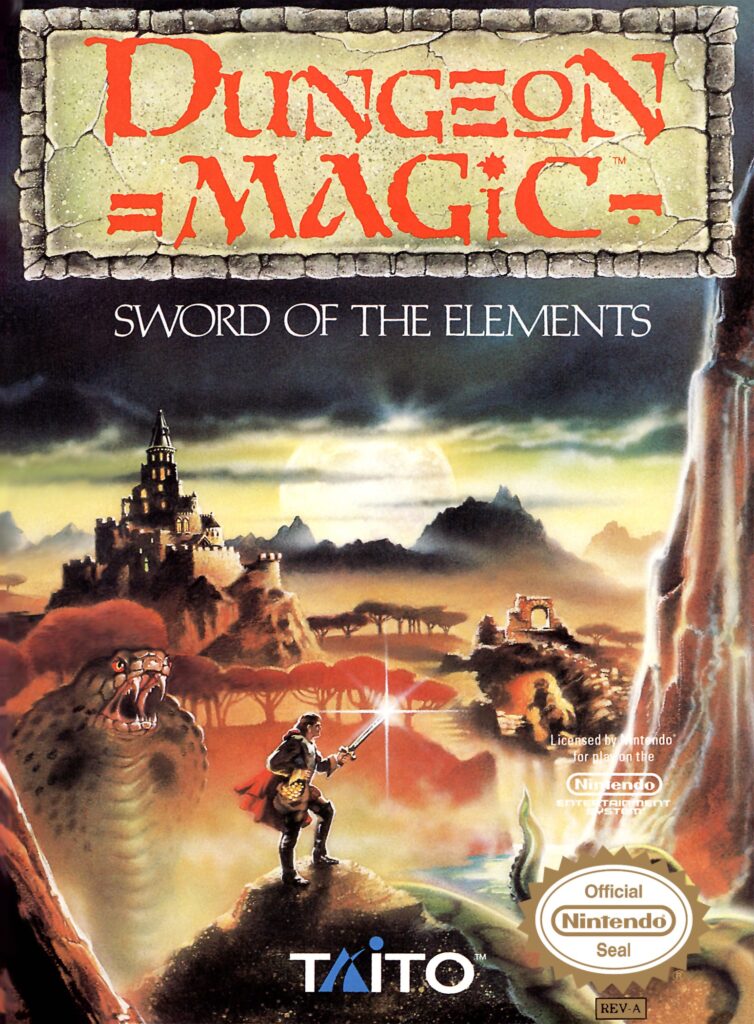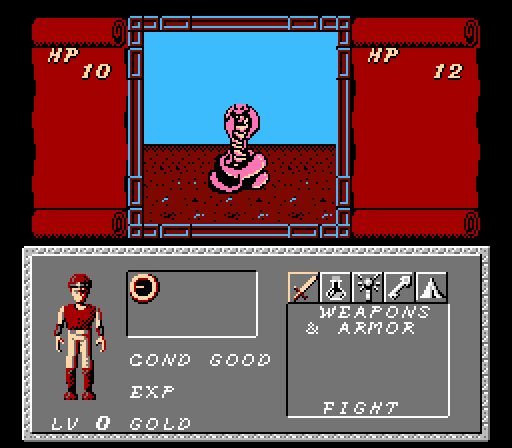 PLAYERS: 1
PUBLISHER: Taito
DEVELOPER: Natsume
GENRE: First-person RPG
RELEASE DATE: July 1990
Dungeon Magic promises so much, based on the name brand of the developer Natsume and the publisher Taito. Both are highly respected by me for several of their franchises, like Harvest Moon and Rune Factory for Natsume and Space Invaders and Operation Wolf for Taito. Natsume's decision to make Dungeon Magic a first-person RPG leaves the game nigh unplayable. The NES can't even begin to handle that perspective and it's disheartening to see developers think they're going to be the ones to pull it off (see also: The Bard's Tale). In Dungeon Magic, I don't know where I am going thanks to the narrow viewmaster of a screen. The game won't load anything until you're almost upon it, which means, you'll be navigating an endless sea of blue until a wall or person or enemy gets in your direct line of sight. When I did manage to get out of the initial town and into a castle, navigating the unwieldy menu system was like jabbing a thousand forks into my shins. Why can't I just run up to a door and have it open for me? Even Enix put their thinking caps on for Dragon Warrior II and eliminated such needlessness. Why do I have to slam into an enemy with my sword, move backwards, then repeat this mechanic? Progress, I see none of you in Dungeon Magic! So while said dungeon's magic might be alluring to my sensibilities and the elemental sword might be plenty powerful, I found zero reason to progress in this broken-down crumbum of a game.
F
The following two tabs change content below.
Latest posts by Dylan Cornelius (see all)