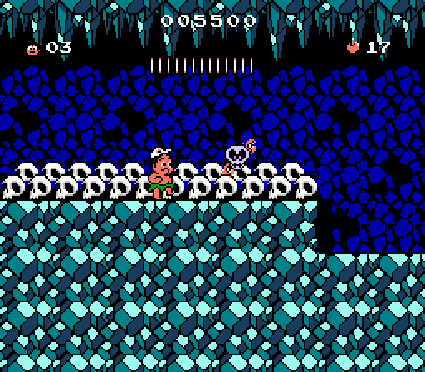 The Adventure Island formula – run, skate, eat fruit, ride animal buddies – wears thin with Adventure Island 3.
Unlike the Wonder Boy series which never settled into a specific genre, Adventure Island II is the same ol' running and hammer-slinging.
Master Higgins directs, writes, and stars in Adventure Island, a hop-and-bop platformer that's loosely related to Sega's Wonder Boy.