Shoulda saved this title for the Super NES.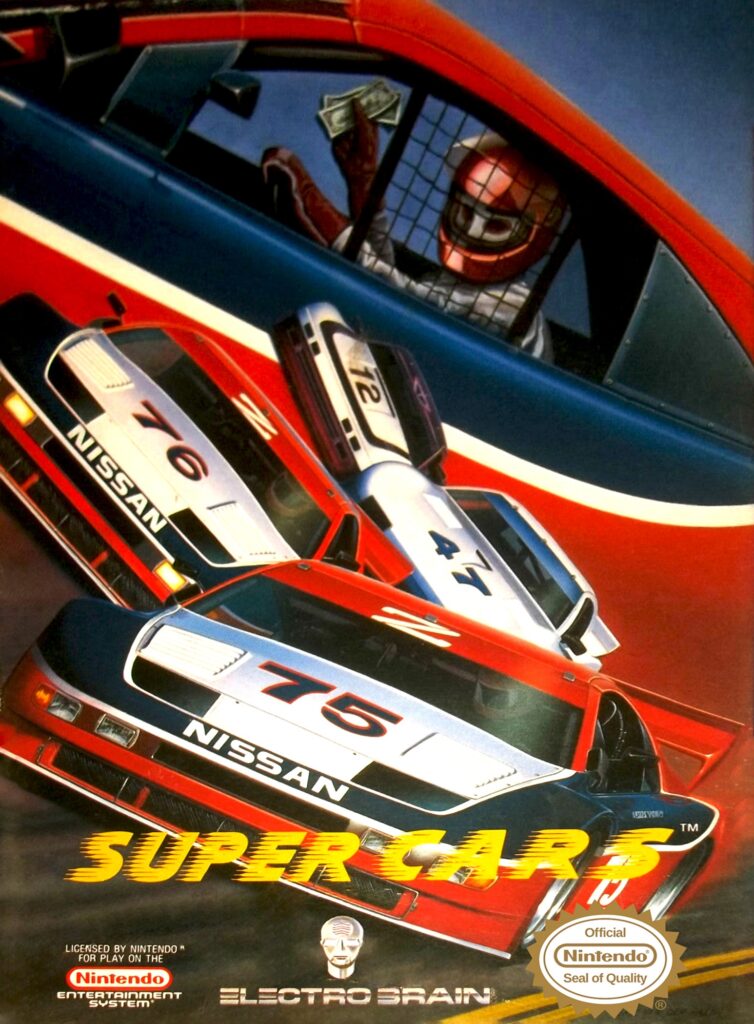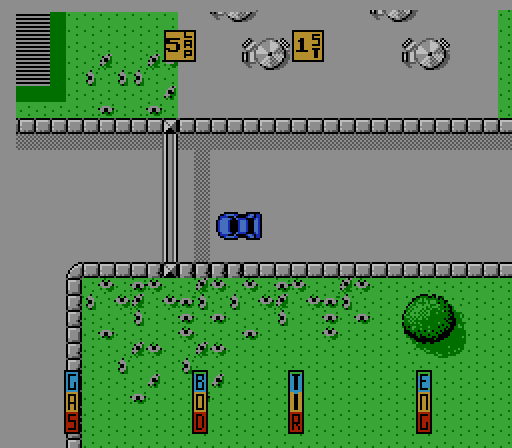 PLAYERS: 1
PUBLISHER: Electro Brain
DEVELOPER: Gremlin Entertainment
GENRE: Racing
RELEASE DATE: February 1991
In a top 10 list for "Most Evocative NES Titles," Super Cars might place at #732 if it's lucky. Honestly, I find more grievances with the name than I do the actual game. What makes a car "super" exactly? Is it the number of cylinders, ample horsepower, beautiful design? Most gear heads would think so, but that can't be the case for Super Cars. Depending on your rank in the game, you drive one of three cars: the Taraco Neoroader, the Vaug Interceptor, and the Retron Parsec. Besides having atrocious foreign-sounding names, all of them look like used, slightly damaged Micro Machines. The Parsec is the fastest, though it hardly matters. None of these cars are super, despite the game's claim. The title Super Cars is a lie, but beyond that, it's one of the worst, most boring titles on the NES. Any average racing game could be named Super Cars if it wanted to be, particularly if it doesn't have a NASCAR or F1 driver lending his name to it.
As for Super Cars itself, it's a standard top-down racer with nine similarly designed tracks. You win races to earn money to repair and upgrade your car or buy better cars. Watch out for the music: it's inspired funk, but it might lead you to believe you're having more fun than you actually are. The controls are dodgy until you upgrade the Power Steering, and even then, they take time to sort out. It's not fun to play, but it's not an evil, vindictive game. But that name… anything is better than Super Cars. My choice: Super Destructive Death Mobile A-Go-Go. Every kid would have wanted to play that.
GAME: C-
TITLE: F
The following two tabs change content below.
Latest posts by Dylan Cornelius (see all)