Welcome to sports, hockey style.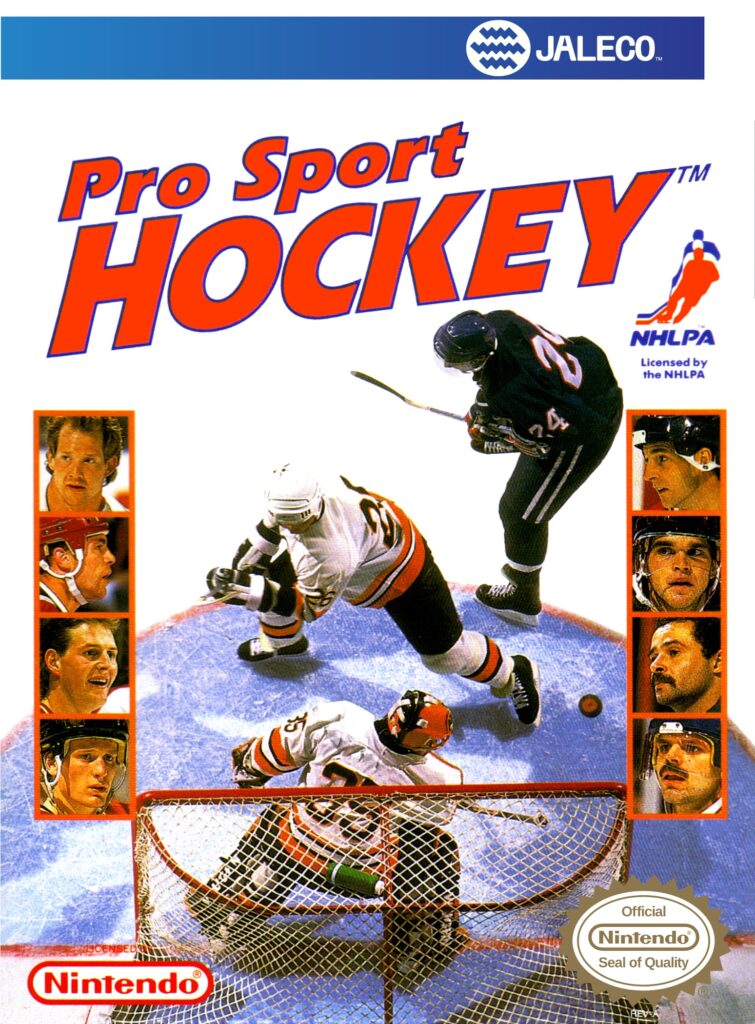 PLAYERS: 1-2 simultaneous
PUBLISHER: Jaleco
DEVELOPER: TOSE
GENRE: Sports
RELEASE DATE: November 1993
If you're a hockey aficionado or if you just like beating people up atop sheets of ice, Pro Sport Hockey has you covered!… for straightforward, boring hockey (any tap, punch, or tickle will get you penalized – Blades of Steel this ain't). To the best of my knowledge, it is the only NES game that has authentic NHL rosters: 24 teams, 288 players from the '92-'93 season. Each team's attributes – shooting, speed, defense, goalies – are shown on the selection screen. In most sports games, developers try to give each team at least a couple desirable attributes, but, true to life, some of these teams just plain suck; why anyone would pick Philadelphia over Calgary is beyond my frostbitten bones. After you pick your team (Go, New York 1!), you choose from two defensive strategies indecipherable to non-hockey fans such as myself. How I read the strategies: don't attack the puck horizontally or don't attack the puck vertically. The hockey is fast and controls well, but felt fairly unremarkable compared to Ice Hockey or Blades of Steel. Call me not-a-sports fan, but I enjoy a little personality with my back-and-forth sports activities. Adorable miniature sprites or a little blood-on-the-ice would have livened me up enough to finish a full game. Pro Sport Hockey will leave early 90s hockey fans beaming and the rest of us snoring.
C-
The following two tabs change content below.
Latest posts by Dylan Cornelius (see all)