Nintendo conquers the sport of hockey with adorable chubby sprites.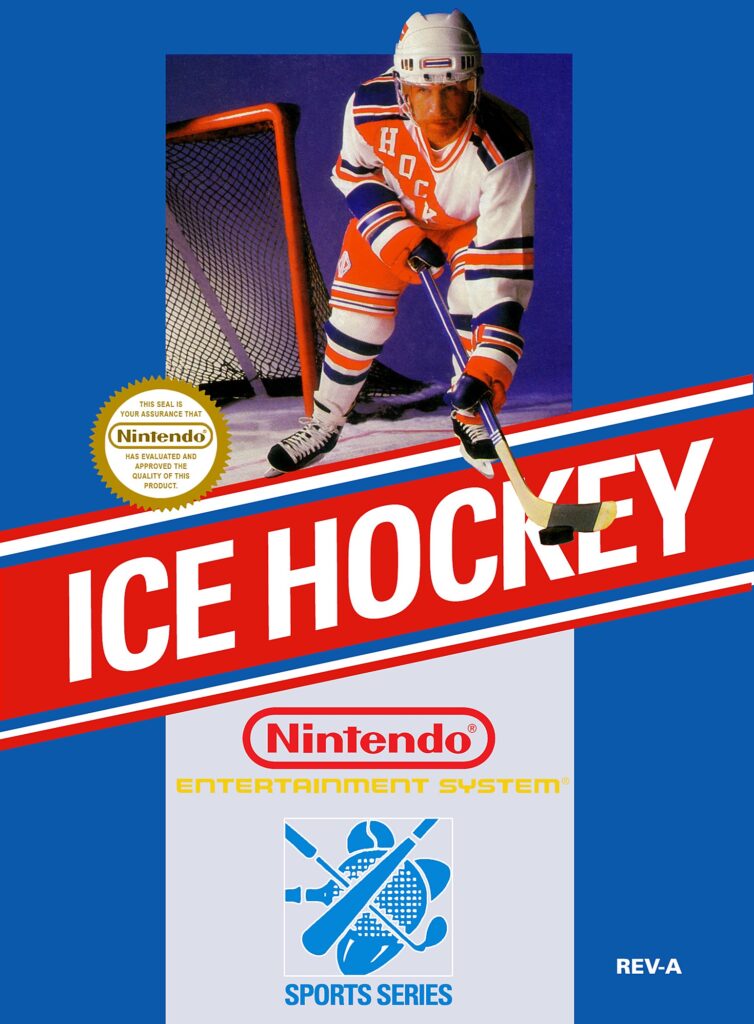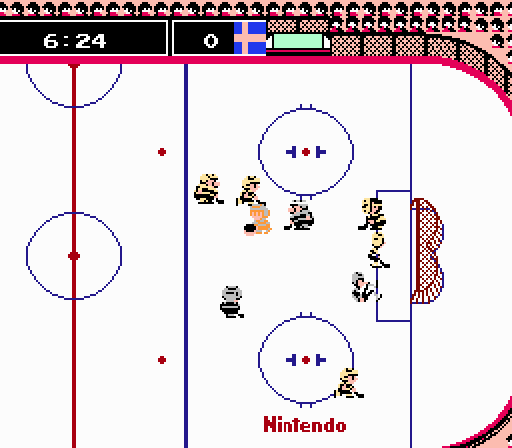 PLAYERS: 1-2 simultaneous
PUBLISHER: Nintendo
DEVELOPER: Pax Softonica
GENRE: Sports
RELEASE DATE: March 1988
There's really no reason why hockey players and fans alike should get so riled up over a stupid puck. And yet, blood (and teeth) on the ice are a common occurrence during hockey games. Unchecked anger must be a prerequisite for enjoying such a sport as this. Case in point: Ice Hockey. I'm almost a hundred percent certain that this game plays as well as an early hockey game can, and yet the more I played, the more enraged I became. It's true that the computer was much better than me, so perhaps that could account for part of it. Still, this feels different than the typical sports game I play, where I could honestly care less if the other team wins or loses. Any country I played against in Ice Hockey was better than mine (I think it goes without saying that the Canadians were the greatest), despite the much appreciated tight controls; passing was a cinch, as was blocking. I could say that I'm just not very good at sports games (true) or that I set the speed too fast for the games I played (you can set the speed from 1 to 5 – 3 was too fast for me), but I think that overwhelming rage – which oozes forth from the sport of hockey, like a festering wound – prohibited me from doing well. Some fans and players feed off of the anger that comes from the game. Others, like myself, who are typically mellow individuals, don't know what to do with this sudden influx of overwhelming emotions and panic. For those who can withstand the speed and ferocity coming from the micro-men's hockey sticks, you will be well-rewarded. The rest of us will get by with a warm bath, a cup of tea and a lie down.
B-
The following two tabs change content below.
Latest posts by Dylan Cornelius (see all)