So satisfying, they made it twice.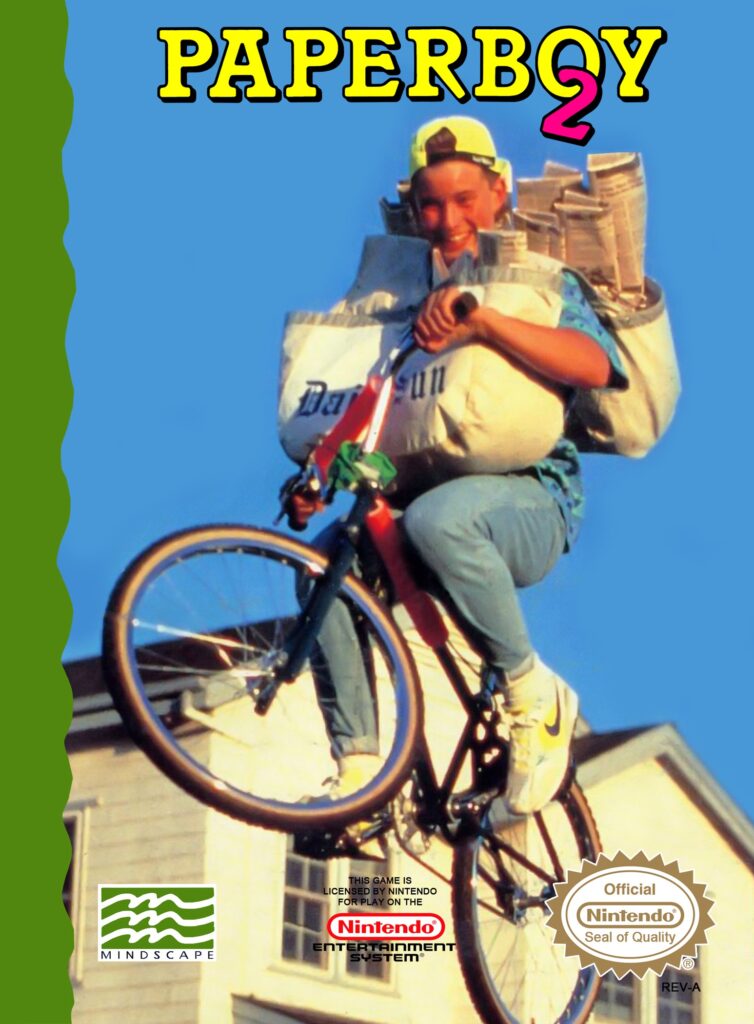 PLAYERS: 1-2 alternating
PUBLISHER: Mindscape
DEVELOPER: Tengen
GENRE: Arcade
RELEASE DATE: April 1992
Our little PaperBoy is all grown up! No longer confined to the left side of the road, this blossoming PaperMan can now attack both sides of the neighborhood with wanton recklessness. But like any young man whose body has become too large for him to control, Paperboy 2 suffers from extreme growing pains, namely in the controls. If you thought the original Paperboy's controls were sloppy, stay far away from this wobblefest. The paperboy bikes like he doesn't want to live anymore and, like in the original, everything can hurt you. Unlike in the original, it's impossible to avoid every citizen in this diverse neighborhood of castles, mausoleums, cemeteries, mechanics, pig-roasters, sun-bathers, and all-around white-trash. Unsubscribers don't just paint their houses red anymore. Now their houses attack you with lightning bolts, cannons, and wave after wave of unleashed dogs. Ever see "The Burbs" with Tom Hanks? Amplify that by a milli and you have the grossly misnamed "Easy Street." The training course is an awkwardly designed mess too. Why is it so huge? Why does wet cement look like a grayer shade of the bike path? That's two questions, but I could inquire all night. If Tengen had tightened up the handling and reigned in some of the madness, Paperboy 2 would have been a worthwhile expansion of the original. At this point, our PaperYoungAdult needs to find a bike that better suits his gangly features or grow up and get a pizza delivery job. Besides, who reads an actual paper in 2013?
D
The following two tabs change content below.
Latest posts by Dylan Cornelius (see all)