Featuring Chicago's beloved Zephyrs.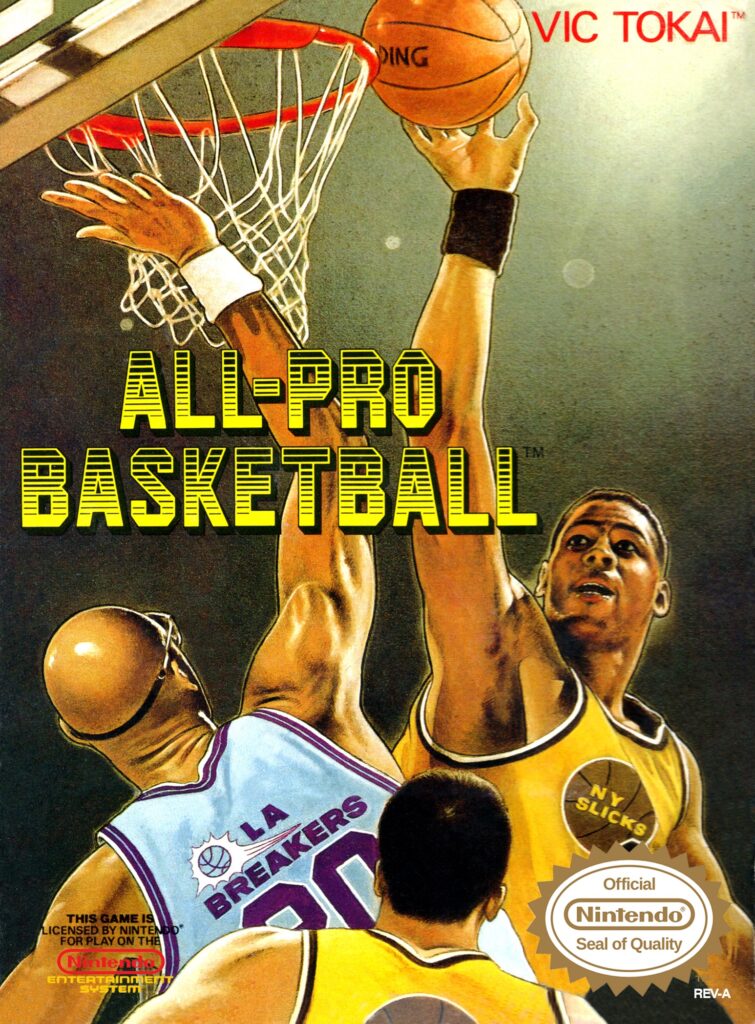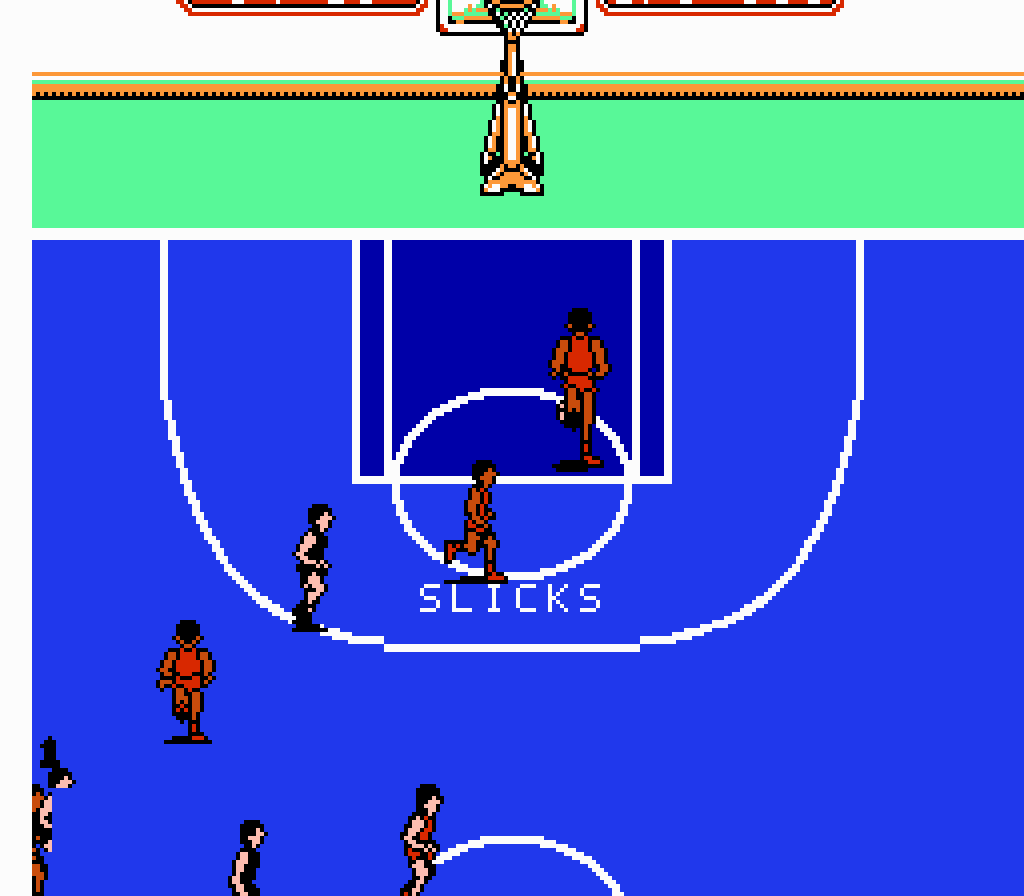 PLAYERS: 1-2 simultaneous

PUBLISHER: Vic Tokai
DEVELOPER: Aicom
GENRE: Sports
RELEASE DATE: December 1989
Let me set the record here and now: I don't like sports games. I don't want to like sports games. I'm bad at sports games. I'm bad at sports, period. To me, the thought of participating in a team sport is about as exciting as sticking my face in a bucket of dry ice; whether in the local park or on a virtual court, it matters not. All that aside, I will try to review the game from an unbiased point-of-view, but be forewarned: I really can't tell All-Pro is a good game of basketball on the NES, or if I just suck at it. My score will be reflected upon the time I played it, which needless to say, was not a good time.
So I fired up this puppy, expecting… basketball. I don't hate watching the sport and the couple times I played NBA 2K were fun, so I decided to give it the benefit of the doubt. Woe… woe… woe was me! You start off selecting your teams, and boy what teams they are! Remember when Michael Jordan played for the Chicago Zephyrs? Well, you can actually play as the Zephyrs! I know, OMG right? I picked the Zephs expecting to just dominate the New York Slicks. Alas, it wasn't meant to be. Passes to other players were a crapshoot, and shooting a basket just wasn't happening. The New York Slicks really slid all over my beloved Zephyrs in a matter of minutes. The most confusing part about this whole basketball game thing is the way the court "switched" directions. Say your team gets the ball, but you need to get to the other side of the court. When you cross the middle of the court, the screen switches black, and you're automatically on the other side of the court. It's confusing as all hell, and regardless of if All-Pro Basketball is actually a decent basketball game or not, it shouldn't have been an issue; I'm pretty sure the NES can handle a vertically scrolling camera. If you're an NES "baller," this game might be worth a play. For us nerdy kids who rarely ventured out into the sunlight, you're better off sticking with Lolo.
D
The following two tabs change content below.
Latest posts by Dylan Cornelius (see all)