Heat of global warming proportions.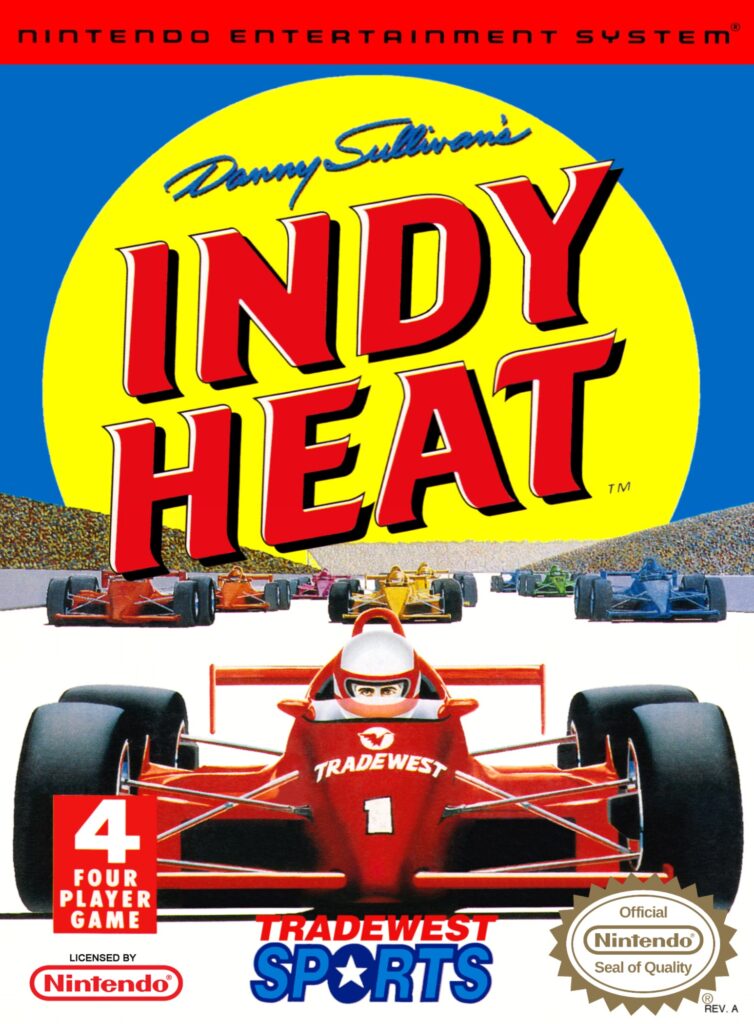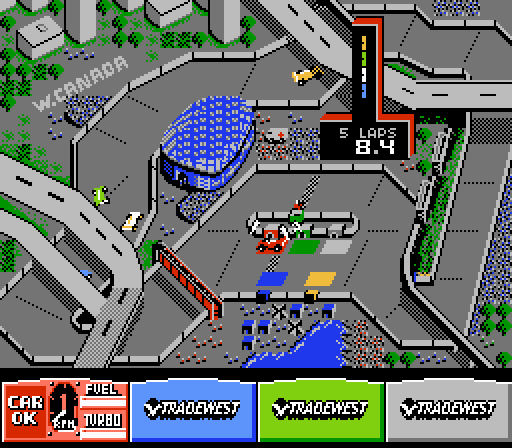 PLAYERS: 1-4 simultaneous
PUBLISHER: Tradewest
DEVELOPER: Rare
GENRE: Racing
RELEASE DATE: August 1992
What if you woke up today and decided, out of the blue, that you wanted to be a NASCAR/F1 champion? Race fast cars, make lots of money, and get kissed by fake women once you win trophies, affectionately referred to as "the life." You could do worse than to subscribe to Danny Sullivan's Danny Sullivan's Indy Heat. Instead of racing down a vertically-scrolling highway, as in most NES racers, Indy Heat gives you a top-down view of the race. By incorporating this view, your cars look like Micro Machines that you can easily lose because they're just so darn micro. Fear not: said smallness actually enhances the game. It's a joy to see six tiny cars travel around a tiny track, all battling for the position of glory, albeit in a tinier way. The controls are spot-on, as they should be for a game that rewards good driving skills; making tight turns feels relatively effortless. Before each race (there are nine races), you have the option of spending money to make your car go faster, brake better, have a quicker pit crew, etc. I recommend lots of turbos and upgrading your speed and pit crew. You don't want to have to hire and train a bunch of new guys, do ya?! Better still: this game has four-player compatibility. Indy Heat needs to be experienced with three other people by your side. Even if you don't make many upgrades to your car, your only real challenge in one-player is the yellow car a.k.a. Danny "The Iron Giant" Sullivan himself. So bust out some brews, a bunch of controllers, and some bountiful bundt cake, and you'll have an amazing alliterative party even your future NASCAR champion self would be proud of.
B
The following two tabs change content below.
Latest posts by Dylan Cornelius (see all)