And nothing more…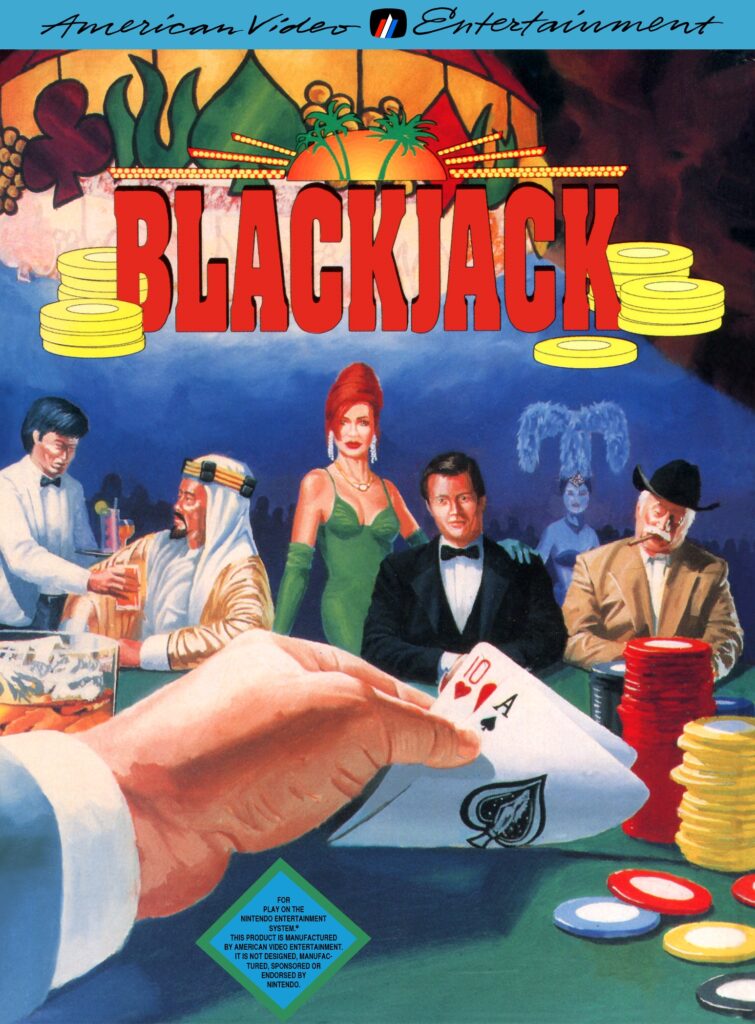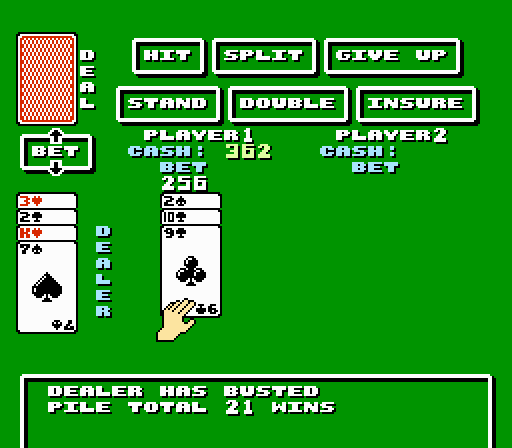 PLAYERS: 1-2 simultaneous
PUBLISHER: American Video Entertainment
DEVELOPER: Odyssey Software Inc.
GENRE: Gambling
RELEASE DATE: 1992
Have you ever played blackjack in Las Vegas or with other people or on a computer? Then you've played Blackjack for the NES. It is what it says it is: pure, unadulterated blackjack for those who don't really like to gamble, but love to pretend. Options are limited. You can choose to play with one-to-three decks, with the only difference being the amount of Aces. If you choose to play with one deck, you only play with four Aces, but three decks will have you wrangling with a mighty twelve Aces. The more decks you play with, the less likely you'll have an advantage. I could ramble on about the art of blackjack, and whether or not gambling parlors help local economies or just bring in more crime and chaos, but I'd rather not push the limits of sensible good taste. Truthfully, this game sucked me in, but more than anything, it made me want to gamble with real money because virtual winnings just aren't good enough. So if your inner demon's name is Gamblor, I wouldn't recommend Blackjack, as it will unleash his mighty power until you're flat broke somewhere in Reno. For those that have self-control, give it a whirl.
B-
The following two tabs change content below.
Latest posts by Dylan Cornelius (see all)