Tecmo body slams another sports game into the cold, hard ground.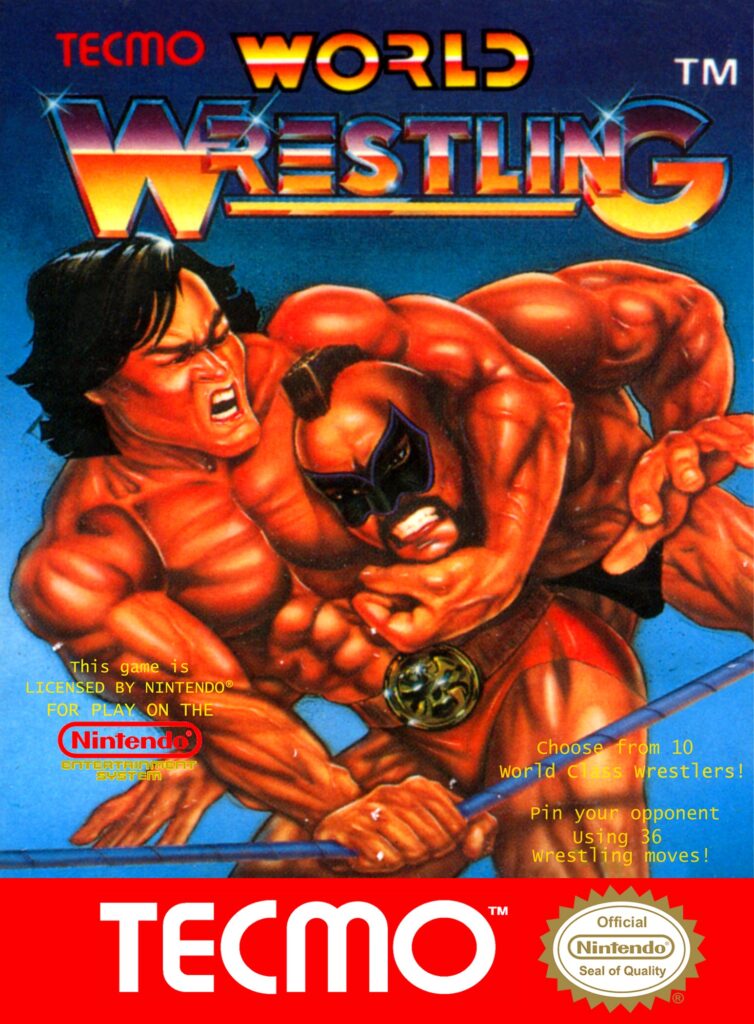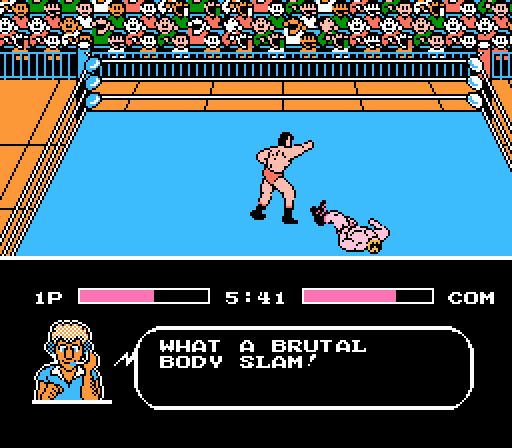 PLAYERS: 1-2 simultaneous
PUBLISHER: Tecmo
DEVELOPER: Tecmo
GENRE: Sports
RELEASE DATE: April 1990
You heard it here first, pansies. Tecmo World Wrestling, the best wrestler on the NES, just reared its sweaty, mangled head from the mat, looking for blood. Fresh blood. Your blood. Ten intimidating beeftanks say you don't got what it takes. Convince 'em. Rex Beat hangs with the Sex Pistols, Boris Chekov maintains the Motherland's sovereignty, and Dr. Guildo – you don't want to know what that guy's into. They're all prepared to get to the top, so they can layeth the smackdown on "The Earl of Doom," Blue King and become the World's Greatest Wrestler. Before each match, you can choose whether you want to button-mash through some muscle training, but it's not a choice. You will get your player in the gym and you will make it count. Training hones muscles. Muscles drive power. Power wins matches. Each warrior has their personal special moves, along with a set of standard ground, running, and aerial attacks. Don't spam one attack like a punk. Your moves are your arsenal, waiting to be utilized. The more you learn, the more you win, guaranteed. Tom Talker runs the play-by-plays and he is phenomenal. Respect his mouth and watch your career take off, even if you lose. WWF? This isn't a zoo. WWE? Never heard of it. Tecmo World Wrestling grapples for keeps.
B+
The following two tabs change content below.
Latest posts by Dylan Cornelius (see all)