Charles Schulz deserves better than this.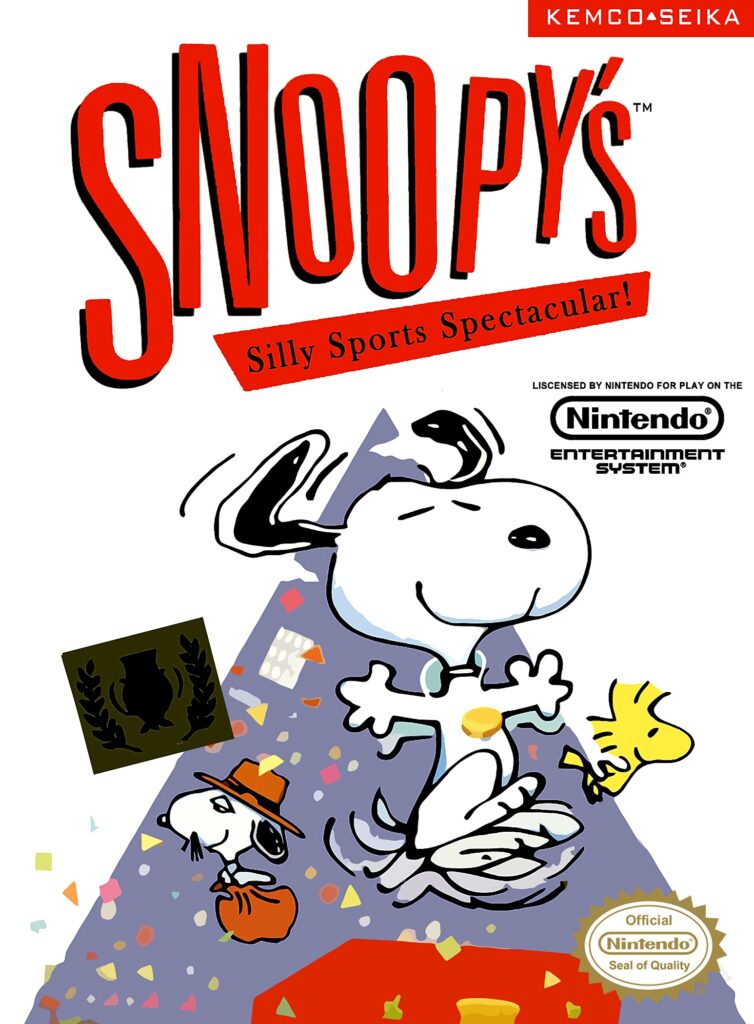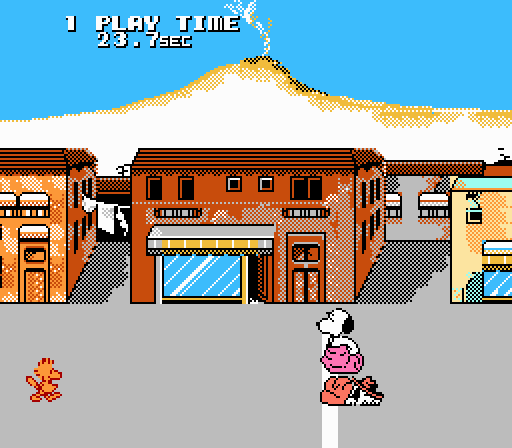 PLAYERS: 1-2 alternating
PUBLISHER: Kemco
DEVELOPER: Kemco
GENRE: Minigames
RELEASE DATE: April 1990
There's nothing silly or spectacular about Snoopy's first sports game, a multi-event exercise that's over before you can say "Good grief!". Choose from one of six events – Pile of Pizza, Sack Race, Overboard, Pogo, Boot Throwing, River Jump – or play all six at once. It's better to play all the events together for two reasons: 1) each event will take you only about five-to-ten seconds to complete; and 2) if you select only one event and you complete it, but you don't "try again" when the game asks, it boots you back to the title screen; best to avoid the hassle. Most of the events are nonsensical: Pile of Pizza has Snoopy carrying a large stack of pizzas slowly to a finish line; Overboard has Snoopy and his creepy pervert counterpart playing Urban Champion in a boat; Sack Race and Boot Throwing are as hobo as they sound. Only Pogo and River Jump make marginal sense in the "sports" context, but the movements – pogo-ing and jumping, respectively – are difficult to execute. The events themselves are inoffensive, but once they're over, they're over, and the game has little left to offer. If you get a certain score at the end of your first playthrough, you can play through the game twice more (assuming you get higher and higher scores) before it awards you a gold medal – but really, who cares? Snoopy's Silly Sports Spectacular doesn't look, sound, or control poorly, but its lack of content (it's hardly a game at all) renders it an inconsequential waste of time.
F
The following two tabs change content below.
Latest posts by Dylan Cornelius (see all)