A game so mediocre, I can't think of a proper heading for it.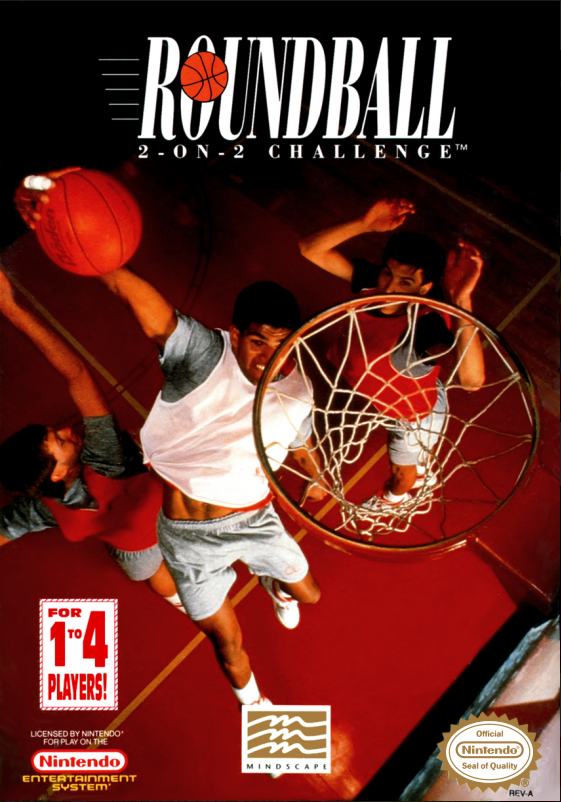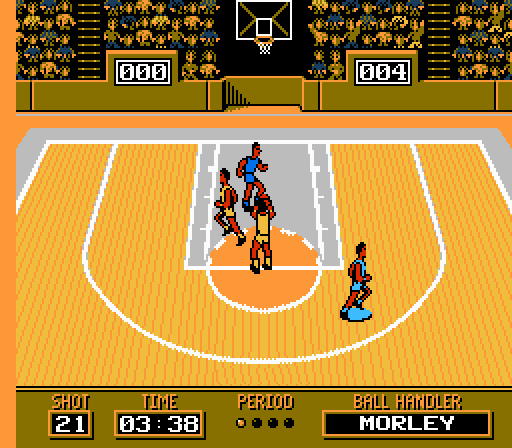 PLAYERS: 1-4 (simultaneous)
PUBLISHER: Mindscape
DEVELOPER: Park Place Productions
GENRE: Sports
RELEASE DATE: May 1992
Is "roundball" an alternative name for basketball? Or did Park Place Productions not want to name their title Basketball for fear the game might come across as generic? If the latter is the case, they're gonna have to do a lot better than that. Roundball might be the most inane, pointless basketball experience I've encountered for the NES. It's 2-on-2 hoop dreams, as the name implies (or 1-on-1, if the prospect of 2-on-2 leaves you trembling). Choose from a list of twenty-four fabricated characters (complete with wildly differing stats – some players are effortless superstars, while others shouldn't be allowed to touch a basketball) and get to ballin'. No frills, no extra challenges, no licensed players or teams. There's literally nothing that makes Roundball stand out from the other players on the NES court. Play control is surprisingly solid, and makes me wish it was attached to a more interesting basketball game; I did, however, find it next-to-impossible to steal from the computer. Horrid graphics (with decent player animation – go figure) and off-key music accentuate Roundball's worthlessness. One saving grace: Roundball is compatible with the NES Four Score. If you can "round" up three friends to play with you, you might have an enjoyable time. The rest of us should forget that Roundball exists. I don't think that will be a challenge.
D-
The following two tabs change content below.
Latest posts by Dylan Cornelius (see all)