Longest title on the NES? You bet!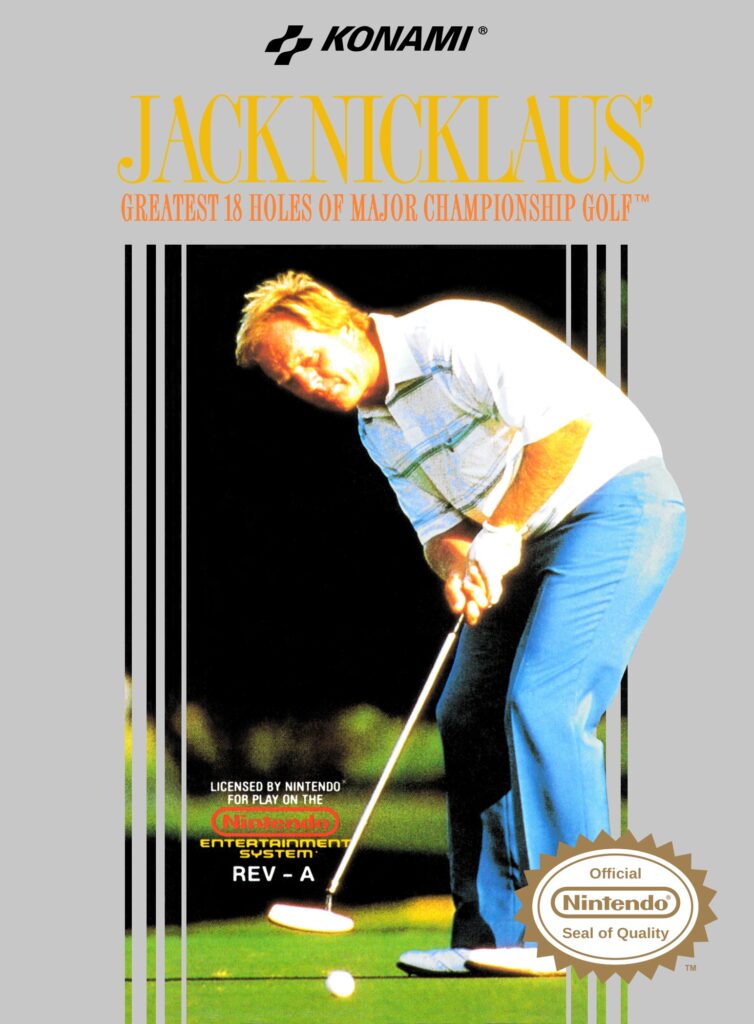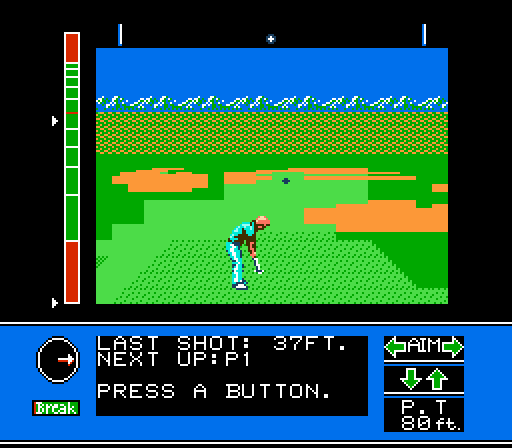 PLAYERS: 1-4 alternating
PUBLISHER: Konami
DEVELOPER: Sculptured Software (port by Konami)
GENRE: Sports
RELEASE DATE: March 1990
When I was a child, my grandpa used to watch golf. I would usually glance at the screen every now and again, and I always wondered a couple things: why was Jack Nicholson playing golf? And what's with his haircut? Those two questions firmly unanswered in my mind, I'd then run off to watch Nickelodeon and think no more about the confounding world of golf. Now that I'm older, I realize Jack Nicklaus is one of the greatest golf players ever, apparently, and his hairdo is probably the reason why he's so awesome. Maybe. Either way, he's earned the right to stick his name on a golf game, even one as ludicrously titled as this one. Greatest 18 holes? Well, it's all subjective. I felt like I was playing an ordinary round of golf, and as such, I completely sucked at it. That being said, for someone who has played several rounds of Major Championship Golf as Mr. Nicklaus has, perhaps these holes are something special. This being a Konami-produced game, it's no surprise the controls are solid, the menus are easy to read, and depending on how "deep" you want to get into the game, it can either hold you by the hand via a putter or kick you to the curb with a nine iron. It's really up to you. My only valid complaint from a gameplay level: every time you take a shot, the game has to load the course. It takes a solid five-to-ten seconds to load the course each time, which is an eternity in 2012. The course looks pretty crappy too; the layouts won't be winning any Pixel Art awards, that's for sure. If you have patience for the load times and the willingness to throw caution to the wind, per Mr. Nicklaus' consent, then you'll enjoy this round.
B-
The following two tabs change content below.
Latest posts by Dylan Cornelius (see all)