LET THE GAMES BEGIN
Back in the summer of 2010, I decided to kick-start my writing and review one NES game per day over on the now-defunct 1up.com. It would be something small, but I would be writing a little every day, and I would be enjoying some classic NES games. I started in late June and continued until early August, but stopped for spiritual reasons. In the end, it was for the best. The blog's original purpose was to kick start my writing, and it had done that. Making the blog my main focus, however, wasn't what I wanted to do.
Fast forward to January 2011. I've been working on various writing projects, and video games have become less and less of a focus. That said, I enjoyed the blog a great deal, and I decided I was at an ok place in my life to take it up again.
At first, I returned to 1up and began posting there again. After learning that the site retains "ownership" of everything I post until I delete it, I took my reviews to a blog-publishing service that offered complete freedom. The end goal with this blog is a coffee table book chronicling my journey through the NES library. If the blogs were still on 1up at that time, I'm not sure I'd be able to do that.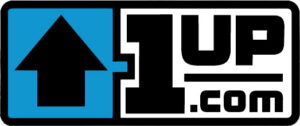 R.I.P.

A NEW START
I'm looking forward to a new start here. It takes less time for my computer to load this site, as opposed to 1up's tedious ad-cluttered mess. Instead of having to rely on 1up's substantial traffic, any followers I receive will be my own. And even if no one reads this, it'll still be fun to trek through the entire NES library.
Enjoy the blog, and please feel free to leave comments and feedback! Keep in mind, these reviews are just for fun and may not always be the most well-written/exhaustively researched. I will be posting my earliest blogs first, starting from "A". I will probably post two to three a day, just because they are already written. Once I catch up to the "B"'s where I currently am, I will go back to approx. one a day. Jibber jabber, cease.
The following two tabs change content below.
Latest posts by Dylan Cornelius (see all)