The best "Indiana Jones"-related game for the NES.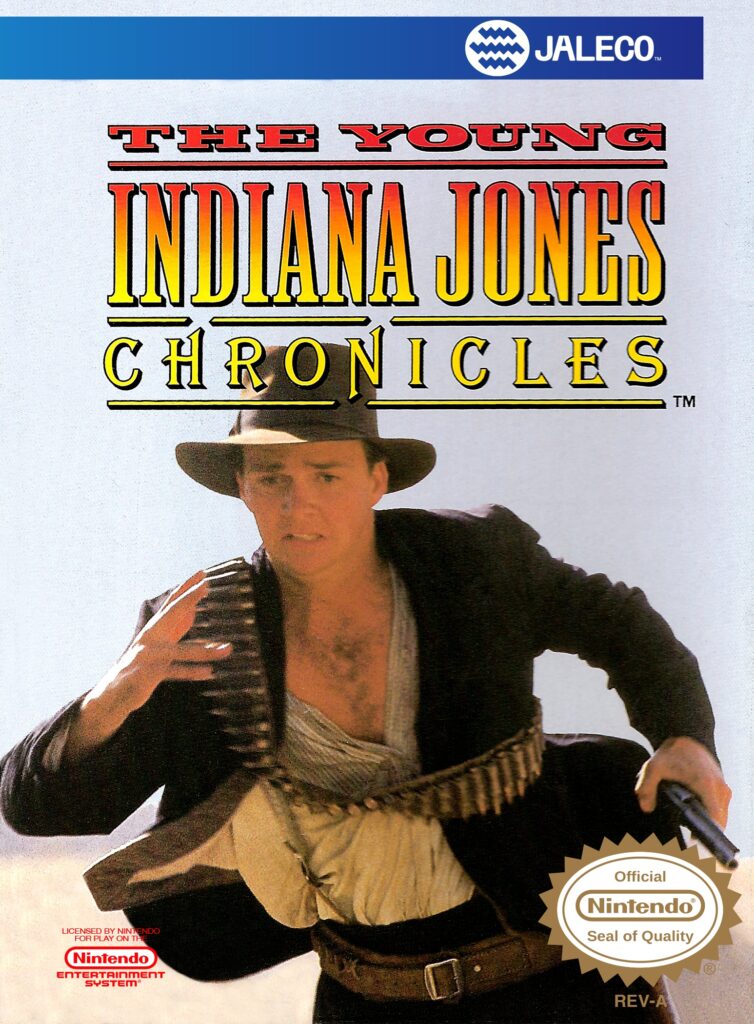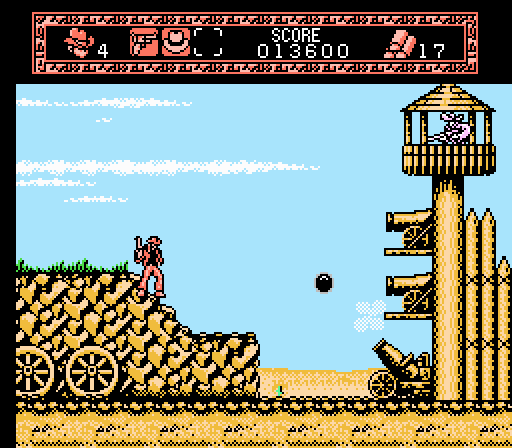 PLAYERS: 1
PUBLISHER: Jaleco
DEVELOPER: Jaleco
GENRE: Action
RELEASE DATE: December 1992
Who would have thought that the best "Indiana Jones" game for the NES would be based on the short-lived "Young Indiana" television series? Yet Young Indiana Jones replicates the "Indiana Jones" feel almost as well as the Super Star Wars trilogy captured the essence of their respective films. As Young Indy, you'll travel to exotic locales (France! Germany!), fight historic figures of legend (Pancho Villa! The Red Baron!), rescue damsels in distress, and just all-around be awesome as Indy is wont to do. You start each level with a whip, but as you progress, you'll come across crates that carry different weapons – knives, guns, grenades, etc. You'll also find Indy's trademark hat in these crates. The hat adds an extra hit point to your two hit points. Get hit once, the hat is gone. Get hit again, your weapon is gone and you're left with your bare fists. One more bullet, and well… fists can rarely stop bullets. You'll ride motorcycles, fly a circa-World War I Bi-Wing, lose your hat, re-gain your hat – all set to the tune of a John Williams-esque 8-bit score. Expect a hearty challenge too: Young Indiana's enemies/bosses might have specific timed attacks, but that doesn't mean they hold back. Whether it's a spray of bullets or grenades to the face, Indy will have his hands full at all times. Like the best action platformers, though, it teaches as it punishes. You'll enjoy the adventure and the pain that comes with it.
Grade: B+
The following two tabs change content below.
Latest posts by Dylan Cornelius (see all)