The symbol for all things ancient and mysterious.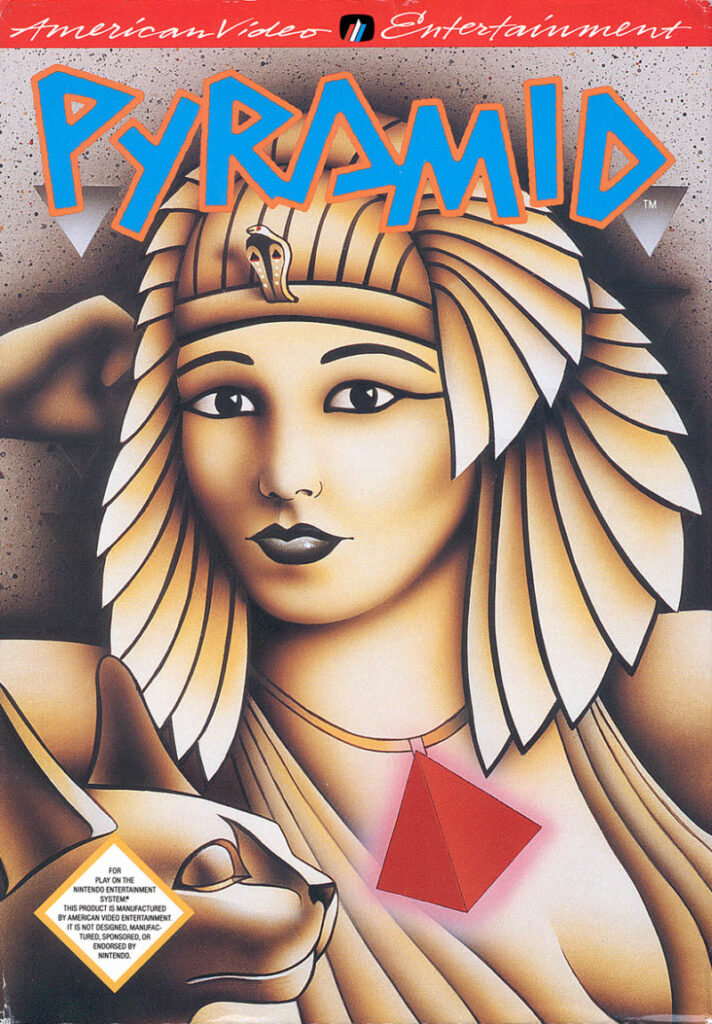 PLAYERS: 1
PUBLISHER: American Video Entertainment
DEVELOPER: Sachen
GENRE: Puzzle
RELEASE DATE: 1992
But… but… I already reviewed this game. Like Puzzle, Pyramid was part of the Maxi-15 Experience I engaged in last September, and it hasn't changed a lick, a bite, or a shovel. It's Tetris in Egyptian clothes with awkward clumps of triangles. The triangular-based shapes don't fit together like they should and have a habit of screwing you over. Once you lay down a full line, it will disappear like Tetris. Unlike Tetris, should you complete a couple lines at the same time (rare, but it does happen), the game will only make one line disappear, causing on a full-on controller-gnoshing meltdown. Thank goodness for bombs and a charming Sphinx backdrop. The latter pleases the eyes, while the former eliminates some of the frustration that comes with a broken game. Even the music sounds like a slightly modified version of the Tetris theme song (I'm aware there are three tracks in the NES version– this one). Remember, this isn't ancient Egypt and you're not a slave. Leave these potential pyramids be.
D-
The following two tabs change content below.
Latest posts by Dylan Cornelius (see all)