Your mom tried to warn you.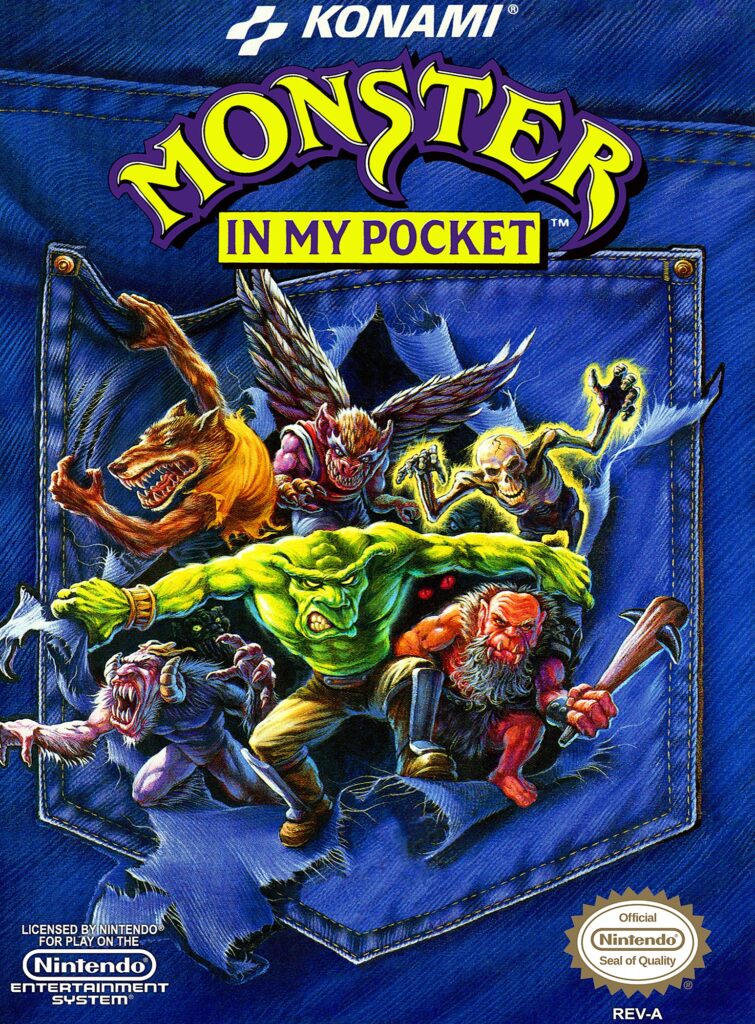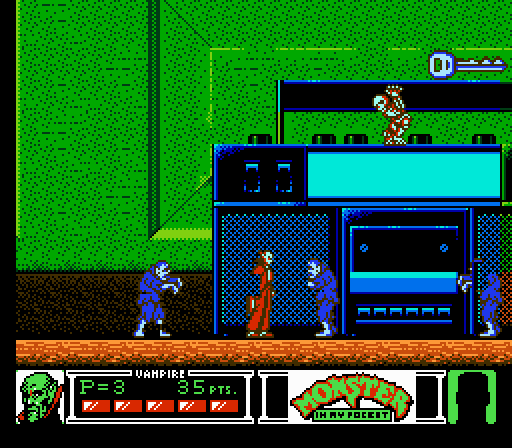 PLAYERS: 1-2 alternating
PUBLISHER: Konami
DEVELOPER: Konami
GENRE: Action platformer
RELEASE DATE: January 1992
Monster in My Pocket is a strange licensed game predominantly based on a toy line, although it tried to be all things to all kids: comic books, trading cards, an attempted television show. These monsters really wanted your parents' hard-earned Clinton cash. If your parents fed into the monsters aggressive marketing and bought you this game, you were in luck. Monster in My Pocket is never going to be remembered as a major classic, but it is a solid B-tier (the 'B' stands for Blacula, who unfortunately, is nowhere to be found in the game) Nintendo title.
Choose to play either Dracula – less Bela Lugosi, more Max Schreck/Nosferatu – or Frankenstein's Monster and get to work stopping the Warlock from doing warlock-y things. Dracula and the Monster only have one attack and a double-jump each, but it's enough to get them through the seven stages of overwhelming set designs. Much of the fun comes from navigating through normal, everyday environments as a mini-sized monster. Whether it's leaping over a stove burner or toppling down some stairs, the detail Konami put into the backgrounds is second to none. There are oodles of unique monsters to fight (indeed that's really all you do); it's always a treat spotting a relatively obscure monster, like Baba Yaga. Each of the seven stages go by quickly, and if you're half-way decent at platformers, you'll likely finish the game within an hour or so – but what an hour. Oh, that games would be short and creative, rather than long and tedious. Monster in My Pocket is a little wonder.
B+
The following two tabs change content below.
Latest posts by Dylan Cornelius (see all)