Welcome to the Great Volleyball Kingdom.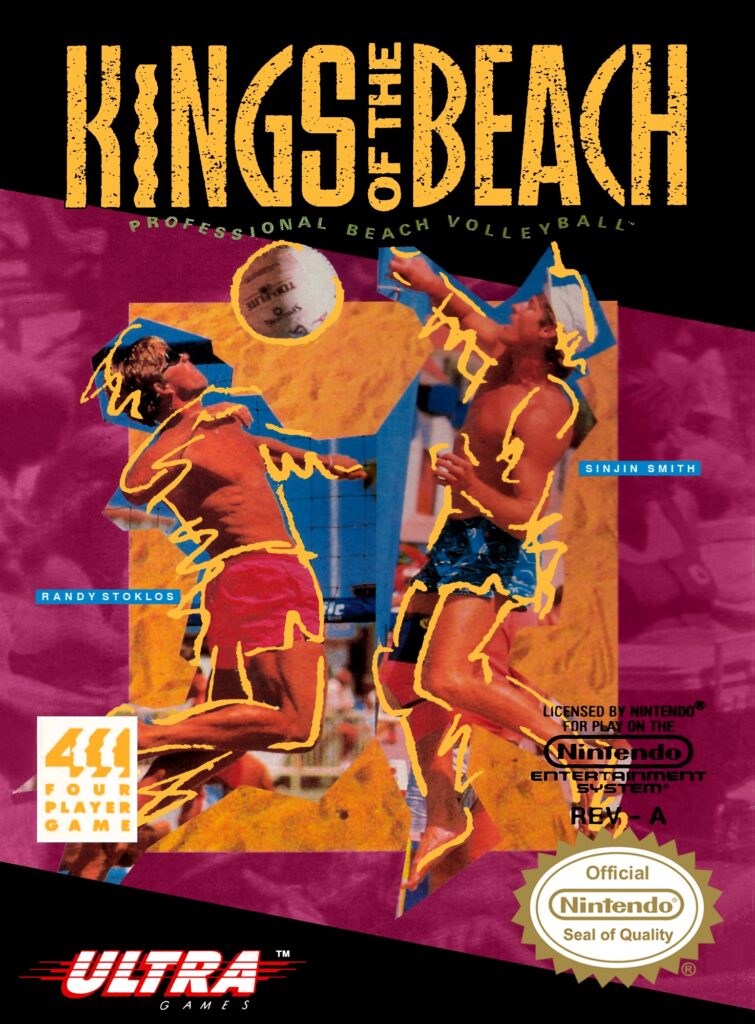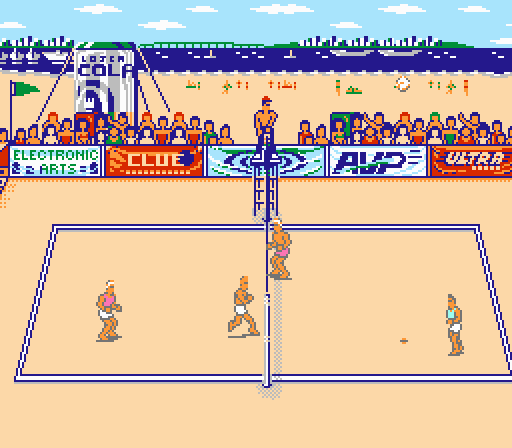 PLAYERS: 1-4 simultaneous
PUBLISHER: Ultra Games
DEVELOPER: Konami
GENRE: Sports
RELEASE DATE: January 1990
Beach please, Konami must have a mental disease! That crazy monolith of a company teamed up with Ultra Games (psst, they're the same company – don't tell Nintendo!) to give NES players perhaps the greatest volleyball game for the NES. When this game was released, the go-go '90s were just around the corner. Kings of the Beach celebrates the end of a decade with some sun, shorts, and a whole lotta sand in your pants. Start off with a quick 2-on-2 match or, if you're feeling frisky, hit up a tournament. The tournament is where the true money lies. Each stage will take you to different locales and face you off against different tough guys who think they have what it takes to best your almighty mack daddy team of Sinjen Smith and Randy Stoklos. The gameplay is the same whether you're playing a match or a tournament: you serve, spike, block, and set up moves with your other partner. You can even argue totally bogus calls against the ref! Obviously, in a tournament, Smith and Stoklos need to bring their 'A' game. Might I suggest busting out the NES Four-Score to practice with some bro-dies? Virtual volleyball arguably doesn't get much better than a bunch of dudes sitting around an NES. Some burgers, some beers, a few laughs. Just don't go looking for pixelated chicks. This ain't Queens of the Beach.
B
The following two tabs change content below.
Latest posts by Dylan Cornelius (see all)