All aboard the unnecessary train.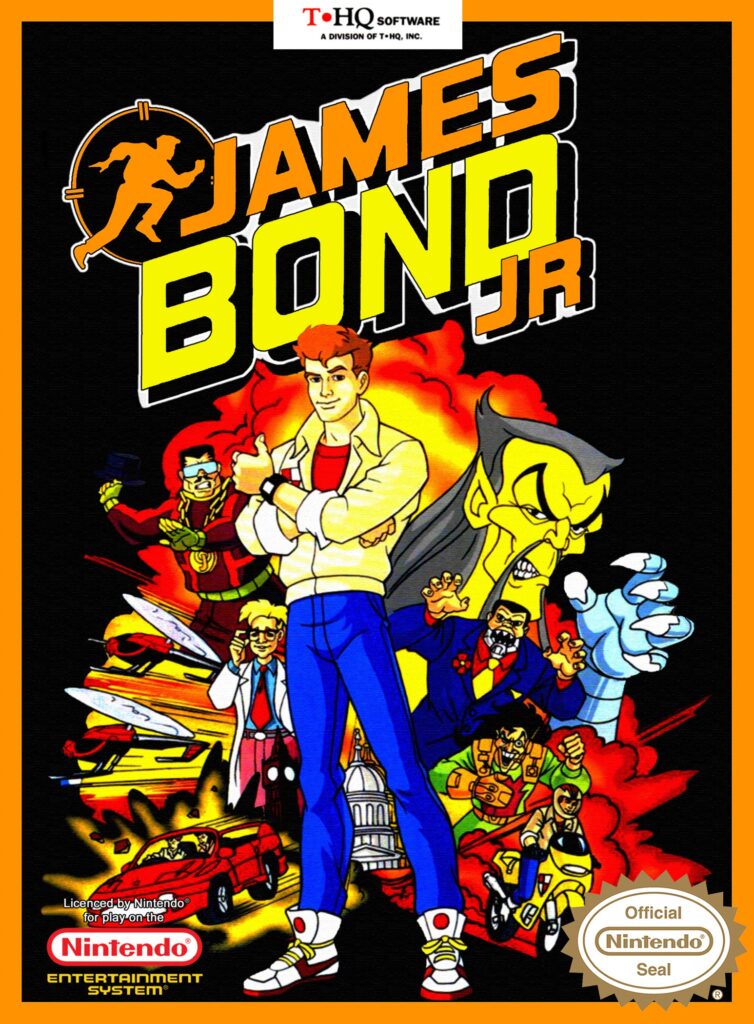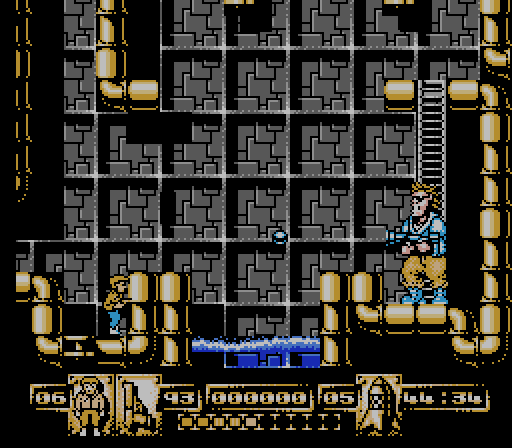 PLAYERS: 1
PUBLISHER: THQ
DEVELOPER: Eurocom
GENRE: Platformer
RELEASE DATE: September 1991
Not to be confused with Ian Fleming's masterful creation James Bond (Sr.) or the dimwitted fish knock-off James Pond, James Bond Jr. is a meaningless game adaptation (based on the cartoon show) that could only have been created in the labs of all the most boring Bond villains combined. I'm looking at you, Renard, from "The World is Not Enough"! Did you help in assembling this mediocrity? Bah, it doesn't matter. James Bond Jr. is sent out to save all the world's scientists from the evil S.C.U.M. Lord. Yes, it's as overwrought of a plot as they come, but who cares about video game plots when there's action and espionage afoot!
Alas, I would not get my fill of espionage, as James Bond Jr. is non-linear action. Fair enough, if there was any sort of action to be had. Your gun is about as worthless as a Twix bar. Certain enemies literally take up to 30 hits and, as far as I got in the game, you could only hold up to 99 bullets. What really matters: James himself looks slightly better than E.T. on Atari, and the pseudo-non-linear gameplay is both boring and frustrating. What am I doing on this island? Searching for blueprints? Trying to stop a rocket from launching? What's a S.C.U.M. Lord anyway and why should I care? These questions emerged as I played the game and eventually led to not giving the slightest bit of a damn. Despite the absence of fun, humor, and the presence of pixelated young hotties looking to mack on James, James Bond Jr. is most certainly a video game that I played this evening. Not many other games can say that.
Grade: D-
The following two tabs change content below.
Latest posts by Dylan Cornelius (see all)