Life Happenings, Vol. 5: Important Dates and Incompetent Digestive Systems
Evening all.
I haven't been posting as much as I'd like recently. Nor have my recent posts been up to my definition of "snuff." There's a couple reasons for this. A lot happens in early July for the Cornelius household. July 4th is a reason to get together with friends, overeat, and drink copious amounts of beer. July 9th is my birthday. July 11th is our anniversary (yes, it was crazy to have my birthday and our wedding a mere two days apart – I acknowledge this now). On top of all of these important dates have been worsening abdominal/digestive issues (I had my gallbladder out three years ago – I recommend keeping it as long as you can). They started in late June and have gotten steadily worse, thanks to my not wanting to recognize their existence. When I'm sick, I'm cranky/neurotic, and when I'm cranky/neurotic, I'm worthless when it comes to writing or getting any worthwhile work done. I don't plan to stop the reviews, but there may be longer gaps between them than there was before. This is but one of many attempts to thwart the quest over the past three years. It will fail, just as the others have.
Cheers,
Dylan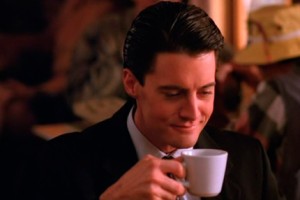 The following two tabs change content below.
Latest posts by Dylan Cornelius (see all)