DECEMBER 2012 – Site updates, ahoy hoy!
Happy December 1st, all!
November came and went with a lot of changes to Questicle.net.
First, Questicle.blogspot.com is now Questicle.net! It may seem like a small thing, but I'm thrilled that the site has its own address now, free of any clunky attachments.
Second, I have a Twitter. I'm meeting lots of interesting people in the retro community, and I'm having fun posting random observations/witticisms that no one responds to. If you're so inclined, please follow me @TheDylanThe.

Third, I've been slowly updating some of my older reviews, starting, naturally, with the letter 'A.' I've been fixing broken links, editing my reviews (some of my older stuff reads like stream-of-consciousness babble – funny, but worthless), and just all-around making improvements. If you're so inclined, check them out.
Fourth, at the end of each review, there's an option to share to Reddit. I'm not much of a Redditor myself (though I do plan on becoming more involved), but if you are and you like what you read, please share.
UPCOMING STUFF FOR DECEMBER
All-around site revision! Questicle.net has been hard to navigate, pretty much since its inception, and this month will, Lord willing, be the end of that.
First things first: a page with links to all the reviews. This has been long overdue, and will be rectified this month.
I'd also like to make the site more visually appealing, as a whole. I'm going to be collaborating with a web-savvy friend of mine, so the site won't look like a five-year-old designed it (and if it does, it will intentionally look that way – but it probably won't).
As always, any suggestions are welcome in the comment box or e-mail me at shub542@yahoo.com. Thanks for reading!
Cheers,
Dylan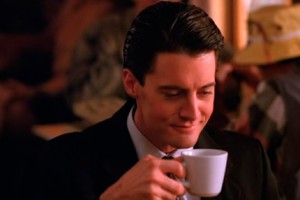 The following two tabs change content below.
Latest posts by Dylan Cornelius (see all)