Revisiting Old Reviews and Making a Call
Over the last couple days, I've been slowly revising some old posts. These changes are primarily cosmetic – canceling out broken images, revising the layout – but I've also touched up the writing where it needs it.
#1- 10-Yard Fight
#2- 1942
#3- 1943
#4- 3-D WorldRunner
#5- 720 Degrees
#6- 8 Eyes
#7- Abadox
#8/9- Addams Family/Pugsley's Scavenger Hunt
#10- Advanced Dungeons & Dragons: Dragon Strike
I'd really like to make Questicle.net something special. Revising the reviews is only one part of the equation, though it is a large one. The next step is making this blog more user-friendly. As it stands, if someone wants to look for reviews of older games, they can't simply click a page that lists them all alphabetically. They have to click on posts from previous months or last year. It's not terrible, but it could be better. There's some other issues I've seen too that I plan to fix in due time.
If anybody has any other suggestions on how the blog could look and navigate better, please drop me a comment or, better yet, an e-mail at shub542@yahoo.com. Blogger isn't the prettiest site, and if I can be real with everyone, I'd like to move this puppy over to Tumblr soon. I like the cleaner layouts Tumblr has, and I like that people can interact with your posts. Regardless of what blog site I'm hosted on, I want Questicle.net to continue to attract those who seek out retro reviews, but also people who might not normally visit a video game review blog. The written word may not pull people in like a podcast or a video on the Internet these days, but I still believe in its power.
Once again, if anybody has any other suggestions for the blog, please let me know in the comments or at my e-mail at shub542@yahoo.com.
Cheers,
Dylan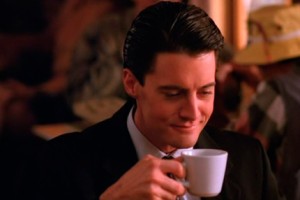 The following two tabs change content below.
Latest posts by Dylan Cornelius (see all)